Community Services
CTEMS: Serving the Community We Love
Cranberry Township EMS gives back to the community through not only our emergency services, but also through our public health and safety events. As an integral part of the community, we strive to help it prosper and to provide crucial services for community members that help them in every aspect of their life — whether CPR training for your workforce or a car seat inspection to help out new parents, we care for Cranberry. We care for you.
Our Services
911 Emergency Medical Care and Transportation
Non-Emergency, Medically Necessary Ambulance Transportation
EMS Bike Team
Workplace Infectious Disease Analysis
Certification Classes
American Heart Association (AHA) CPR, First Aid, AED, ACLS, and PALS certification classes are available to both healthcare professionals and private citizens.
Health and Safety Institute (HSI), CPR, AED, and First Aid certification classes are available to groups of citizens and companies in the Cranberry Township area.
---
"Stop the Bleed" Training
Stop the Bleed is a national awareness campaign and call-to-action that encourages bystanders to become trained, equipped, and empowered to help in a life-threatening bleeding emergency. Launched in 2015 by the White House, Stop the Bleed helps community members act quickly to stop blood loss until trained professionals arrive on the scene.
Learn life-saving bleeding control. For more information, please fill out our online form.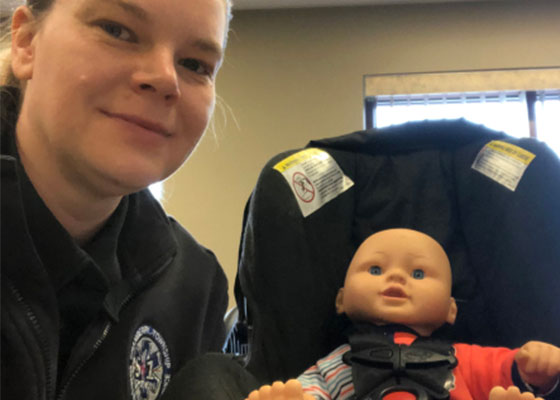 Car Seat Fitting Station
Motor vehicle crashes are the number one killer of children between the ages of 3 and 13. And over 90% of car seats are improperly installed or improperly used.
This interactive, individualized program allows parents and caregivers the chance to learn how to correctly use their car seats and receive other important safety information about children and vehicles. Our nationally certified Child Passenger Safety Technicians perform the 30-minute car seat safety inspections, helping parents and caregivers ensure their precious cargo's safety while in the vehicle.
Checks are by appointment only. Please use our online form.
Car Seat Safety FAQ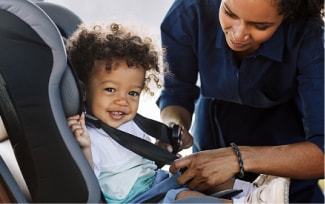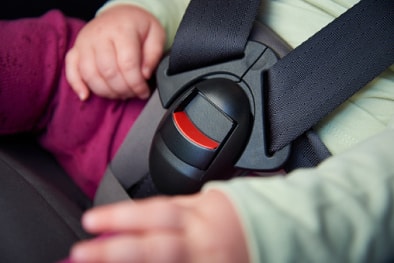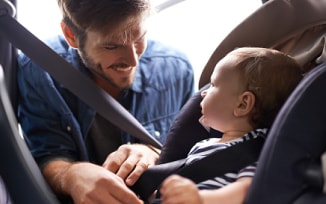 Motor Vehicle crashes are the number one cause of death for children between the ages of three and thirteen. Most of these deaths and even greater numbers of significant injuries can be prevented or lessened by proper car seat use.
Around 90% of car seats are either installed incorrectly or misused in some way. Each car seat has unique features and each car is slightly different so having a certified technician there to inspect the installation and use will help you avoid mistakes.
Car seat checks are not an installation service. A car seat check is a cooperative learning experience. The technician will spend around half an hour with you per car seat. During that time, you both will go over and correct any problems with how the car seat was installed or any problems observed in the use of the car seat. The technician will work with you to make sure you know how to use your car seat correctly to keep your child as safe as possible.
Car seat laws differ from state to state but the Pennsylvania law is a primary offense law which means that YES they can pull you over for no other reason than they think that your child is not restrained properly.
By Pennsylvania law, they must be 8 years of age to only be in a seatbelt, but most 8-year-olds are much too small to fit in the regular seatbelt that is designed to hold full-grown adults. The American Academy of Pediatrics strongly recommends that children stay in at least a booster seat until they are the appropriate size to fit the adult seatbelt. This usually happens somewhere between the ages of 8 and 12 and when the child's height is 4'9" or taller depending on each vehicle.
By Pennsylvania law, you must keep your child rear-facing until two years of age, but the best practice recommended by car seat technicians and the American Academy of Pediatrics is you should keep the child rear-facing as long as possible according to your child's car seat's weight and height limits.
Your child's head and spine are more protected while the child is rear-facing. The child's feet are allowed to touch the vehicle seat, or the child can sit knees bent or with crossed legs. Turning a child around to soon can put them at risk of serious injury or death. The longer a child can stay rear-facing them more their bone structure can mature. The American Academy of Pediatrics recommends keeping the child rear-facing until the maximum weight or height is met in the rear-facing mode. There are some children riding rear-facing at ages 3yrs to 4yrs old. Never exceed the car seat manufacturer's limits.
Harnesses needs to be flat, not twisted and snug but not so tight you leave marks on the child. Most manufacturers recommend using the pinch test.
In many cases, children are either not properly buckled into their safety seats or parents don't realize that a booster seat is vital to ensuring children fit safely in their vehicle's seat belt. Don't take a chance. Have your child's safety seat inspected! We perform Car Seat Checks every Tuesday and Thursday between 10 AM and 2 PM. Each appointment takes about a half-hour. To schedule an appointment to check your car seats and boosters, don't hesitate to get in touch at 724-776-4480 ext. 1911 or email safekids@cranberryambulance.org for more info.
Safe Landings℠
New and expectant parents have their hands full. There is a lot to learn and a lot of preparation to ensure the infant's safety. The CTEMS Safe Landings Program helps these families prepare their homes, vehicles, and nurseries to safeguard their babies against known safety hazards.
This educational program brings a specially trained Emergency Medical Technician or paramedic to your home for a four-hour presentation.
The visit consists of four components:
Certification in CPR for the parents and up to eight other people.
Identification of safety hazards and areas in the house that need attention for childproofing.
Review of safe sleep practices.
Car seat check to ensure knowledge of safe installation and vehicle use.
Some insurance companies will reimburse the cost of the program. This program is available for residents of the counties of Allegheny, Butler, Beaver, and Lawrence.

For more information or to schedule a visit, please fill out our online form.
Wellness Check's ℠
With our Community Wellness Check program, elderly and chronically ill adults with non-acute medical needs whose health does not require hospitalization can have a healthcare professional provide affordable, non-clinical, in-home support as often as three times a week.
During a one-hour visit to a household, a CTEMS emergency medical technician, in cooperation with that individual's primary care physician, will help make sure that the patient's vital signs are recorded and their medications are being taken as prescribed. They also assist with questions concerning drugs and treatments, refer the patient to social service organizations, assist them in setting up appointments, help to make transportation arrangements, and conduct home safety checks for trip-and-fall hazards.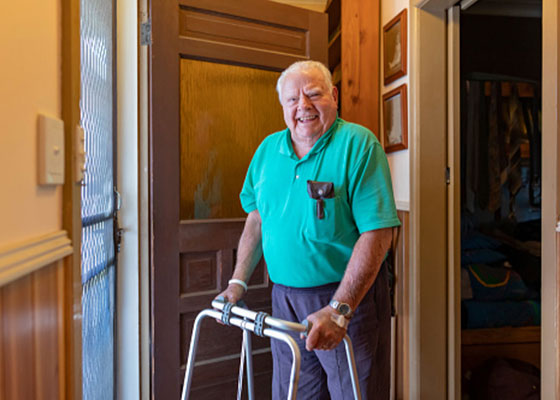 The Community Wellness Check program is being carried out in partnership with the United Way 2-1-1 referral service and Life Butler and Beaver programs. Future extensions of the program currently under consideration include blood glucose monitoring, performing ECGs, and drawing blood for lab work.
This program is open to anyone within a 30-mile radius of Cranberry Township. Please fill out our online form for more information.
---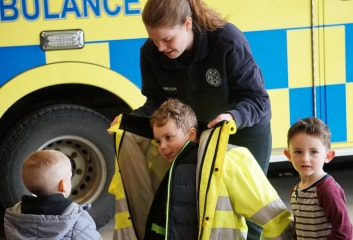 Educational Tours and Talks
For groups interested in understanding what an EMS does, we offer tours and talks customized to the needs and ages of the participants. Scouts, church groups, school groups, and many others are welcome to set up a tour. Please call or fill out our online form for more information.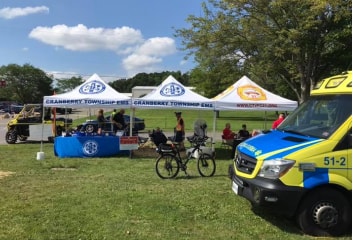 Medical Coverage for Large Group Events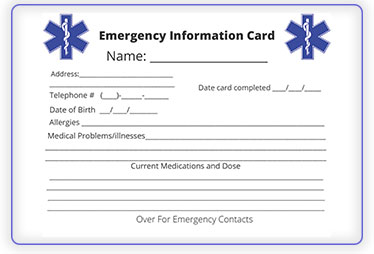 Medical Emergency Information Cards
Having to call an ambulance because you or a loved one is having a medical emergency is stressful. Ensuring the EMS crew has your most accurate information can be easy by printing out this Emergency Information Card. Please keep it on your fridge, next to your medications, or in your wallet to help EMS perform better during an emergency.
Meet Your Outreach Coordinator
Community Services Training
Learn life-saving techniques.
For more information, please fill out our online form.
"*" indicates required fields